Beast Brothers Wild: Reverse Harem Romance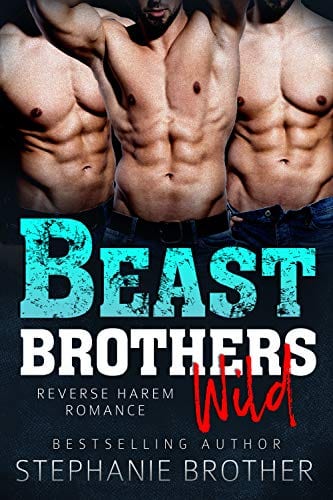 Three men. Untamed. Irresistible. And completely off limits.

The King brothers want to buy my family's resort. They also want me in their bed.

Logan is used to getting what he wants, exactly how he wants it, and his deep, seductive voice has me ready to do whatever he asks. Ryder has a very dirty mind, and doesn't hesitate to share his plans for me. Sky has eyes as blue as the ocean and even bigger charm.

They're the hottest men I've ever met, and I'm spinning all kinds of fantasies. But how do I know they're not just using me to make a deal?

I vow to keep things purely business, but the brothers have other ideas. They intend to hunt me down and make me theirs, and before long, I'm their willing prey.

I can't deny the hunger these magnificent beasts arouse in me. All that matters is how much I want them. And when I finally surrender, the way they claim me makes my wildest fantasies seem innocent.

One little problem. I forget not to feel. I forget not to trust them.

And I don't see it coming when my world shatters.