Henrietta: Book #1 in the House of Donato Series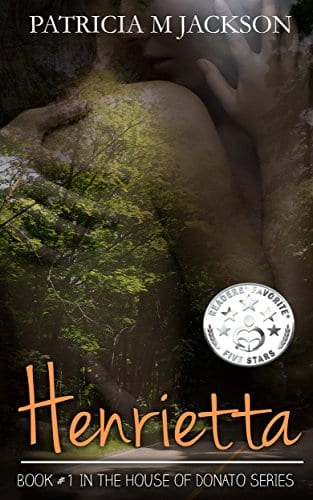 Tender romance, witty humor, spine-chilling suspense.

You'll lose yourself in this book because the characters seem like you could sit down with them over coffee.
Etta and Tom have kissed passionately but don't remember it. They're both starting life over, she as a writer in grad school and he, as a former hockey player, after a career-ending injury. They start out as friends, but soon their relationship blossoms into much more.

Is it possible to start over fresh with baggage from the past? Or will what went before come looking for you when you least expect it? Words from another Henrietta, who re-built her life from tragedy, bring answers that allow Etta to move forward. It may be too little too late.

Henrietta is a coming-of-age romance, the first in a three-book series, set in Marquette, Michigan, and rural Iowa. You'll be amazed at how similar it is to real-world events. If you like engaging romances steamy enough to raise your heart rate, download this gem today.