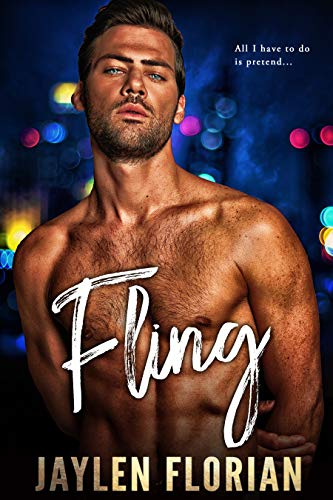 I can travel the world for free. All I have to do is pretend…
Jasper wants his ex back, and the business titan plans to do it with the oldest method in the book: jealousy. That's where I come in. He'll pay for a once in a lifetime, round the world dream vacation, and all I need to do is pretend that I'm his boyfriend.
Sign me up!
Posing for Insta worthy pics is simple enough, but there's something Jasper doesn't know. I'm crazy about him. Jasper doesn't see me as anything more than the mayor's son — an athletic and earnest guy a dozen years younger than him. Now is my chance to prove he doesn't need his ex, he needs me.
Jasper didn't get to the top without a few secrets of his own. When it all comes out I don't know how we'll handle the truth. Can we make this fake relationship real? Or will we drown in our own lies?
"Fling" is a gay romance by Jaylen Florian, author of "Thirst" and "Bravado." Read now to see how this fake relationship will lead to true love!