Draekon Warrior: A SciFi Dragon Shifter Romance (Rebel Force Book 1)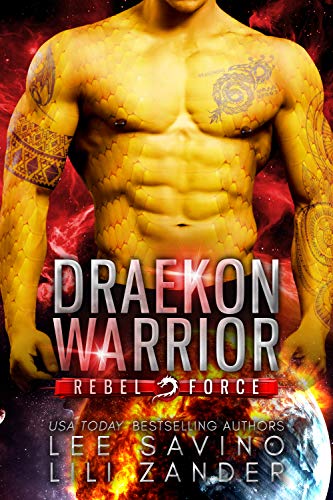 Captured in space. Imprisoned. Sold to the highest bidder.
But my biggest problem is the bossy, aggravating, impossible, alien who's supposed to rescue me.
The bossy alien I kissed.

That might have been a mistake.

Kadir is dangerous. I've seen him fight and his body is littered with scars. He's a soldier. A warrior. And when he loses control, he turns into a big scary dragon and breathes fire.

Everyone's terrified of him. I'm not. No, call me the biggest fool in the galaxy, because I'm attracted to the big jerk.