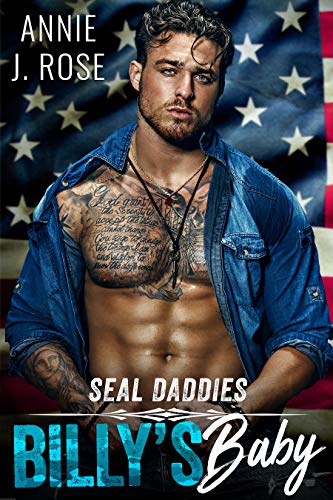 She came here for a vacation.
So I gave her the full package.

Her review would mean a boost for my business.
So I told myself to keep it professional.
Too bad her smart mouth and sweet body are keeping me up at night.
She's only here for a couple of weeks.
We have a fling, and now I want more.
In the middle of our stupid fights and explosive makeup sex,
I make sure to let her know that she's mine.
Suddenly, a tropical storm is going to make landfall on the island.
My Navy SEAL training never prepared me for this.
I've led covert missions and saved lives.
But I just got her, and I can't lose her now.

This storm is a direct hit.
It may cost me my life.
I don't care, as long as I can protect her, I'll do anything.

Billy's Baby is a full-length secret baby romance filled with sparks, anticipation, and a torrent of naughty vacation nights on the tropical paradise of St. Martin. With a lovely HEA that is guaranteed to sweep you away, read this standalone novel from the SEAL Daddies series, which can be read in any order you desire.