Trips (Twisted Devils MC Book 8)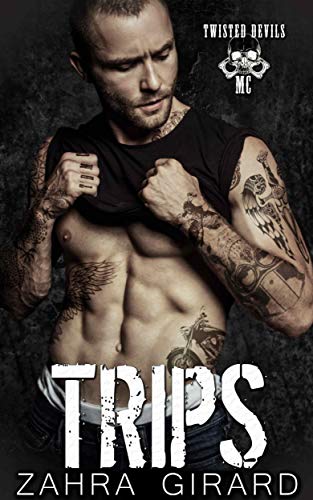 She was mine the second I laid eyes on her.
I have my demons.
I live on the edge
At war with the violent darkness inside me.
But my demons are nothing compared to my cravings for her.
Althea's nothing like me.
Innocent, kind, she moved to this town to help people.
She sees the good man inside me that I thought died long ago.
But our love is addicting, destructive, explosive.
I've drawn her into a dangerous world.
Where things aren't what they seem.
Where enemies are never far away
And some even wear the same club patch as me.
They're out to kill everyone I love.
They want to destroy the MC and tear our lives apart.
And to keep her safe,
I must go to war with the club I swore to protect.