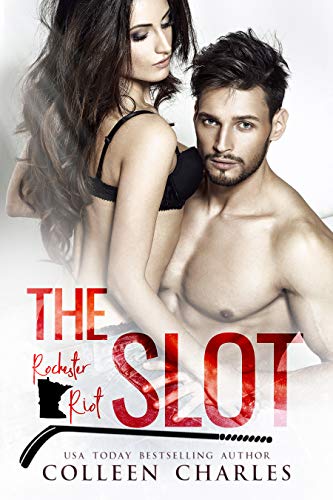 Fire in my heart… and ice in her veins. 

I'm one of the best centers in the NHL, so when it comes to scoring, I always light the red light. Except with her–the hottest suit in the front office.

Eloise Robertson is the one woman in the world who's off limits, and the only one I can't stop thinking about.
 
She's fiery, smart, and hot as hell. Ever since our meet-cute over mini donuts, my motor hums to life whenever I lay eyes on her.

We can't be in the same room without bantering – arguing – kissing.

Our relationship puts us both at risk, but we can't deny the explosive, addictive chemistry crackling between us.

One taste of my pretty donut lady isn't enough – it's never enough.

Eloise sees me. The real me. Not some millionaire playboy that leaves panting puck bunnies stranded in the stands.

But she has a secret that just might destroy us both.

So it's not just my place in the hall of fame I'm fighting for – it's her.