The Enchanted Crossroads (Enchanted by the Craft Book 1)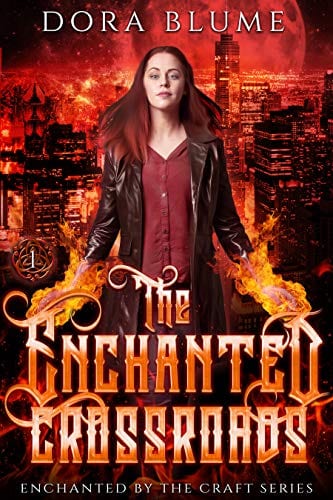 A Vengeful God. An army of evil warlocks. An inexperienced witch, the world's only hope…
Kaira's life was going according to plan until the death of her mother revealed a world-shattering secret. She was a witch.
To save the world, she's going to have to find the sisters she didn't know existed with powers she doesn't know how to use. 
Leif, the driven coven leader, rescues her from the warlocks trying to kill her. Their spark is instant. He'll teach her how to be a witch if they don't let their romance get in the way. ​
Armed with her new skills, aided by her love interest Leif, Kaira embarks on a quest to find her siblings and save the world!