New York Engagement: Carpe Diem Chronicles 1.5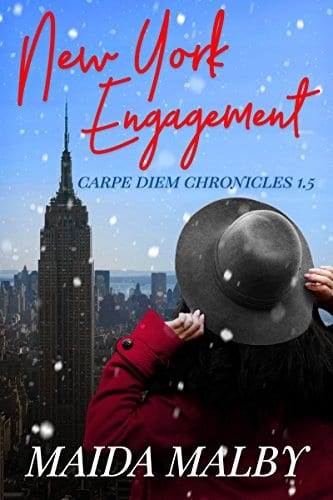 Love takes you to unexpected places
Krista Lopez has traveled from the white sands of Boracay Island to the bright lights of New York City for love. With Carpe diem as her motto and her boyfriend by her side, she is confident she can take on The Big Apple and the prospect of …

Meeting the Parents
Blake Ryan won the approval of his girlfriend's conservative family in the Philippines. Now, he's eager to introduce the woman he loves to his Irish-American clan. To share his past with her as he prepares to ask her to be part of his future. But an urgent call in the middle of the night reminds him that things can change …

In a New York Minute
When a life-changing secret is revealed, will the ensuing fireworks blow up Krista and Blake's romance? Or will they signal the celebration of a lasting commitment?
New York Engagement is the sequel to Boracay Vows , Book 1 of the fun and sexy multicultural contemporary romance series Carpe Diem Chronicles.