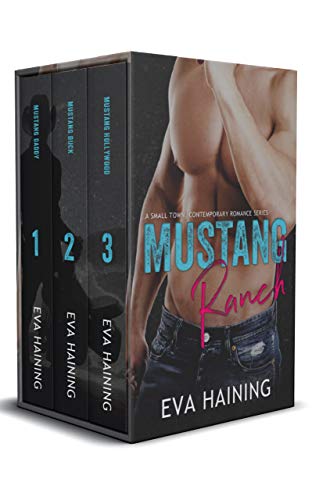 "Reading this series is like riding a wild stallion – bareback!"
Get books one, two AND three of the Mustang Ranch Series now. No cliffhangers!
Box Set includes:
Mustang Daddy – A small town, single daddy, second chance romance.
Mustang Buck – A small town, bad boy, virgin romance.
Mustang Hollywood – A small town, movie star, enemies-to-lovers romance.