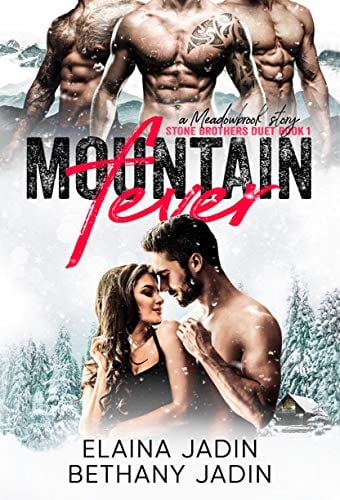 A mountain rescue, a wicked blizzard, and three rugged, hot-as-sin brothers, who all want her.
An accident sends Addie tumbling into our lives, shattering our quiet isolation. We're none too pleased about having an uninvited guest, especially since this storm's going to last a while. But she's got sweetness and sass, not to mention seriously tempting curves. Soon the fire isn't the only thing heating up our cabin, but once we've had her between us, letting her go might not be so easy…

The Stone Brothers is a sizzling reverse harem series featuring a sweet and fiery romance, feel-good holiday charm, devilishly-handsome men with dirty mouths and firm hands, enough steam to melt the snow off the mountains, and a heart-tugging, emotional storyline.


Mountain Fever is book one of this reverse harem series set in the world of Meadowbrook.

Love without limits. #whychoose