More Than This (O'Learys Book 1)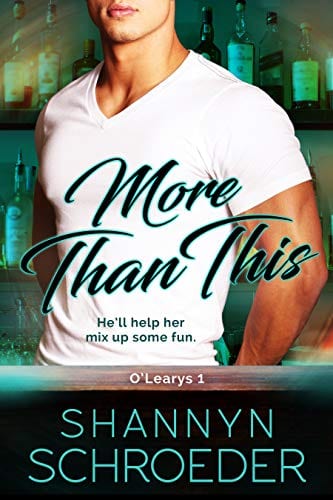 A sexy bartender stirs up a daily lesson plan for an adventurous teacher…

When she discovers her ex-husband is about to be a father, Quinn Adams is on a mission. Determined to get pregnant without the commitment of a man, Quinn sets out for her own adventure. But everyone seems to think she need to focus on herself first. With a list of challenges compiled by her sister and their friend, Quinn embarks on some life-altering fun.

Her first challenge is to go on five dates within two weeks. After a few disastrous attempts, Quinn's ready to give up—until sexy bartender Ryan O'Leary offers his assistance. Ryan is the go-to person for everyone in his large family, so it's natural for him to want to help Quinn. However, as they get to know each other better, friendship with Quinn isn't enough for him. Now, it's time for him to show her how serious the Irish can be. Will the bartender quench Quinn's thirst by mixing up more than she ever imagined?