Hidden Desires: A reverse harem bully romance (Deep Channel Valley Secrets Book 1)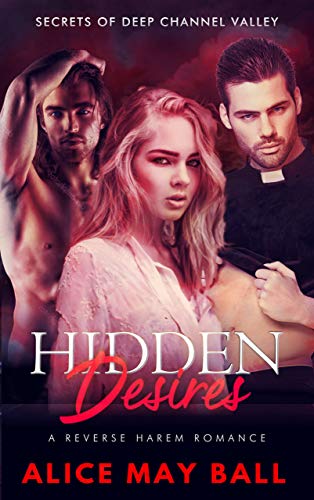 The two tormentors from my youth are going to fight. Over me.
When I escaped from this tiny rural backwater, I never wanted to come back. I never felt at home here, not for a single day. I couldn't wait to leave all the painful memories behind. But family drama drags me back, and I discover that my past is not done with me yet.

I do my best to avoid everyone I knew here, but most of all Father Saul Bartholomew. When I was younger, the dark preacher's smoldering, hooded eyes ignited long nights of torment, tangled with guilty thoughts. Shameful, secret longings.

Wolf was a man I had erased from my memory, until I turn a corner and see him waiting for me. Now I remember the humiliation of every twisted moment. And now he's a ruthless biker and even bigger than I remember him.

Hidden desires boil over, will Evie overcome her fears and her history? Can she find not one but two second chance loves?