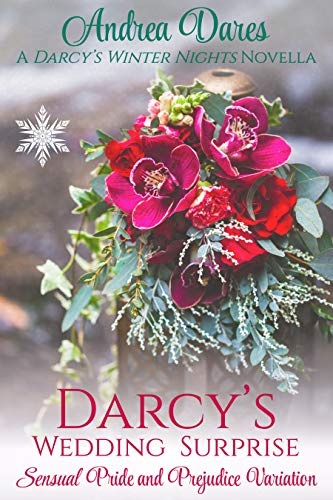 The winter weather is cold outside, but Darcy turns up the heat…
⁠
With the marriage contract signed, Darcy and Lizzy are losing patience with the proprieties. With help from an unexpected quarter, Darcy plans a surprise for his betrothed.
Lizzy longs to become Darcy's wife and escape to the seclusion of Pemberley. She knows little of what to expect of the marriage bed, but his enticing kisses offer a promise of things to come.
Can they manage a secret tryst without tarnishing Lizzy's reputation? Or will Darcy's surprise be their undoing?⁠
⁠
This short "Pride and Prejudice" sensual intimate variation is for readers who enjoy our dear couple with a little sugar and a little spice.⁠