Beignets and Mistletoe: A BBW & Military Man Christmas Romance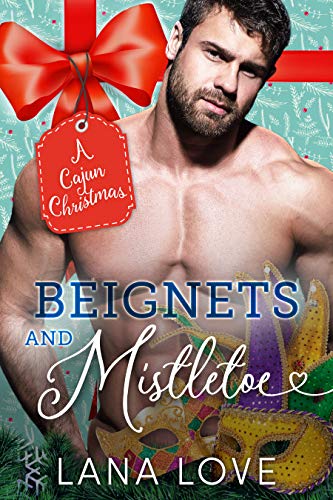 After years of touring the world as I serve my great country, I land a coveted Naval commission back in my home town. I'm ready to settle down and start a family.

My new commission comes unexpectedly at Christmas time, but my parents are on a Caribbean cruise. Not wanting me to spend Christmas on my own, my mom contacts her best friend and makes arrangements for me to join them for their Christmas vacation New Orleans.

Honestly, I'd have rather been on my own, at home, instead of travelling to yet another new city.

And then I see Marian. My mom never said her friend's daughter grew up to be such a beauty, not to mention an ambitious teacher who's devoted to being the best educator she can be. Between her brains, her beauty, and her wicked curves, the only question is how fast can I get her under the mistletoe and give her the first of a lifetime of kisses?

Beignets and Mistletoe is book 2 in the series A Cajun Christmas. This is a short and sizzling romance, perfect for a pick-me-up during your day or just before bed. Guaranteed HEA, no cheating, no past relationship drama — just two people discovering their perfect match and starting a sizzling future together.