A Chance for Arus: A Sci Fi Alien Romance (Tallean Mercenaries Book 2)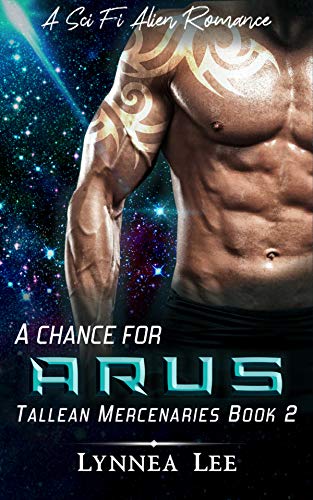 Playing with fire.
Recently rescued from a Dominion slave ship, the last thing Mia needs is to be bogged down by a relationship. But she can't get the sexy mercenary and the things he did to her body out of her head. The guy is built like a god, and even better with his mouth.
Mia knows it's dangerous to keep seeing him. Triggering his mating bond means he'd steal her away and keep her locked up on his ship.
Arus isn't the type to settle down, but little human Mia has gotten under his skin and triggered the start of a mating bond. The smart thing to do is to stop seeing her and halt the bond in its tracks. But as one night turns into two, he realizes that it's too late. He wants to keep her forever!
But all is not well on Reka 5. Someone is sabotaging the perimeter fence and putting the colony in danger. When human females start disappearing, will Arus be able to keep Mia safe? And will Mia choose freedom over the male who loves her more than life itself?
Can be read as a stand-alone or as part of a series. Sweet and steamy scenes ahead. HEA guaranteed!