Vaant (The Galaxos Crew Book 1)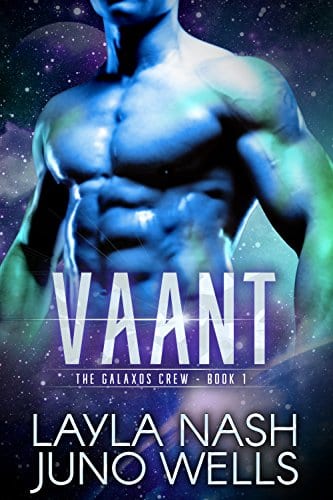 Love is never lost in translation.

Isla Lennox is the best interpreter aboard the Alliance ship Argo — if the captain would ever give her a chance to do her job. When he finally does, Isla's big break quickly falls apart as she and all the female crew members are traded to an alien ship in exchange for the Argo's safe passage. The giant Xaravian warriors are intimidating, covered in scales, and… way too attractive. Isla and her friends won't surrender quietly, but it seems like the Xaravians are looking forward to that kind of fight.

The moment Vaant sees the beautiful, sassy interpreter, he knows he can't stay away. Vaant must prove his honorable intentions, even as her flashing eyes and curvy figure drives him crazy with desire. He would go to the edge of the universe to keep his mate safe, even if she doesn't realize she's his.

When her former captain frames Vaant for destroying an innocent ship and murdering its crew, Isla must face that the Alliance she served so proudly is not what it seems. Starting a new life as a rebel with Vaant sounds more and more appealing, but first they'll have to fight through half the Alliance Fleet and escape a crumbling space station. Does love wait for them among the stars, or just more danger?