Stuck With You: A Christmas Romance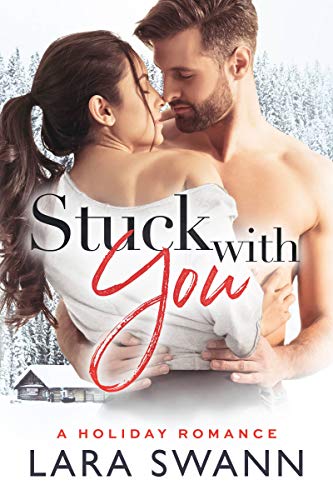 After the year I've had, I need a vacation. Alone.
No crazy family gatherings. No stupid ex. No awkward sympathy.
Just me, a gorgeous winter cabin and the charming little town surrounding it.
I'm going to curl up in front of the fire, eat chocolate and watch Christmas movies. Perfect.

At least, that's the idea.
Until I arrive to find a complete stranger, wearing nothing but a towel, standing in my cabin.
Sinfully gorgeous body, stormy impenetrable eyes and…an infuriating smirk on his face.
Double-booked. Ugh. Just my luck.

So now I'm stuck with him for the holidays – a guy who doesn't even like Christmas.
A guy with heated, enigmatic eyes that draw me in and a raw appeal that sets my pulse racing…yeah, this could be dangerous. I don't know why he's out here and I tell myself I don't care, but the more time we spend together the more curious I get…and the harder it is to resist temptation in those eyes.

Screw it. Forget 'me time'…maybe a little company is just what I needed all along.

As we finally give in, our days blurring together in a haze of lust and passion…
I stop worrying about how I'm going to survive out here with him…and start wondering how we're ever going to go back to reality afterward.