Thanks to Rory Reynolds, a wonderful romance author from Missouri for sharing how her family are coping with living in lock-down.
"I'm in lock-down with my two small kids, husband, two dogs and a cat. We are doing school from home with the kids which is stressful. I worked from home before the self-quarantine, but now getting work done is a massive struggle now. My husband is still working outside the home and working a lot of overtime… another stress to add to the list."
What have you been doing that has helped you to keep positive and hopeful during lock-down?
"I've honestly felt overwhelmed and like I'm flailing around. This week I've lowered my work expectations in hopes that seeing checkmarks on my to do list will boost my mood and help me feel successful again.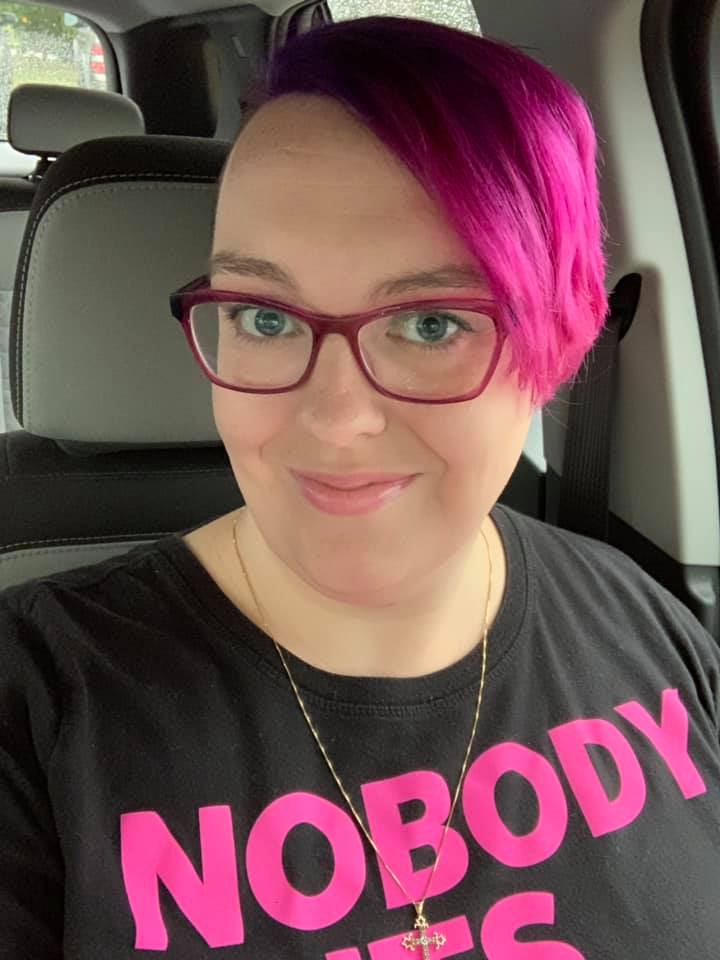 "But, in between homeschooling, working and keeping everything going, I have been reading. I've been LOVING Frankie Love's The Way to a Man's Heart series. They are short and sweet. Very low drama. The books are the perfect happy little escape.
"I hope and pray that everyone is staying safe and sane during this crazy time in our world. If I had any tips or advice to share, I'd say to be kind to yourself. Create obtainable goals.
"I'm going to share what my workspace looked like before lock-down and now, during lock-down. This is my desk as a productive and creativity inspiring space and my desk after weeks of my daughter taking it over to do school and her own creative pursuits. As you can see, my creativity thrives on neatness and hers thrives on chaos.
My desk, prior to the outbreak and my desk now… I think a lot of us are struggling with keeping our motivation up not just from having to work from home, but also having our little crotch goblins invading our work-from-home space 24/7.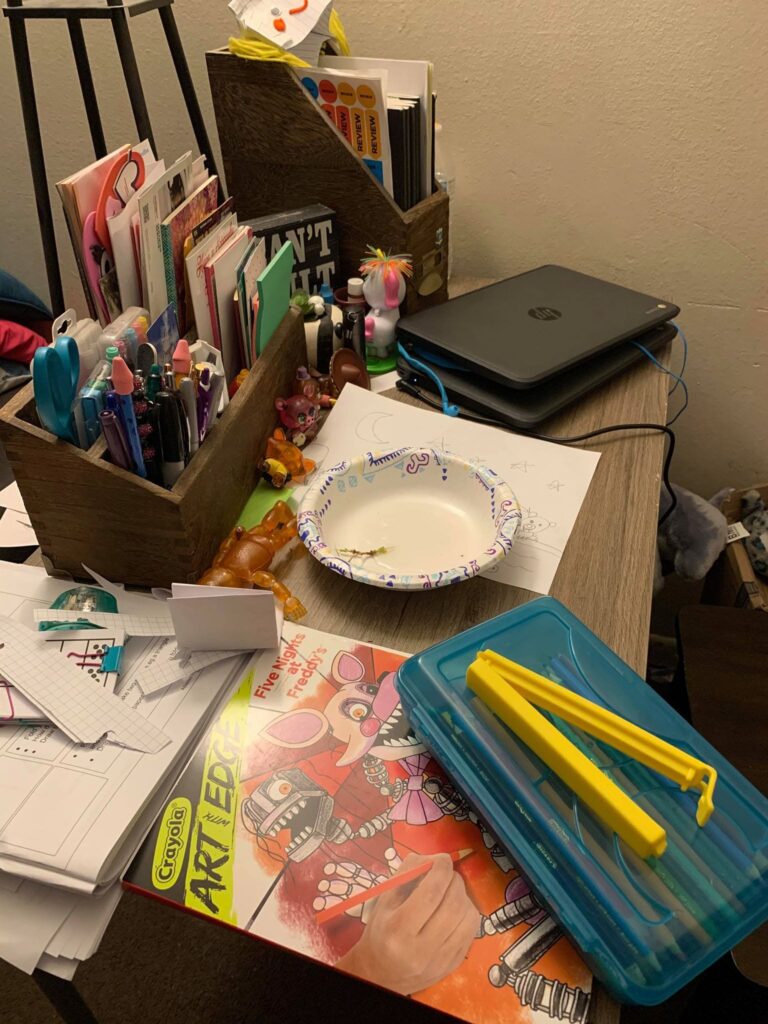 About Rory
Rory Reynolds is a stay-at-home mom of two little monsters. She's a ravenous reader of romance and firmly believes that you can never have too many book boyfriends.
She writes feisty heroines, alpha heroes, and panty drenching smut with happily ever afters.
You can find out more about Rory and her books here.