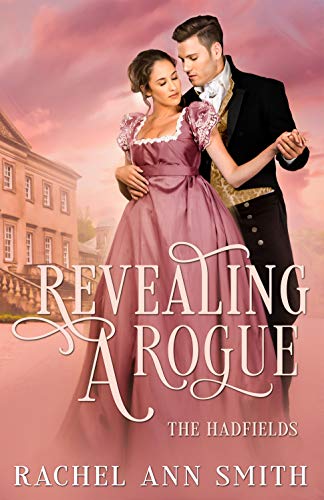 How do you safeguard your heart from the rogue you've sworn to protect?
As secretary at Neale & Sons barristers, an unusual job for a woman, little surprises Miss Bronwyn Cadby. But nothing could prepare Bronwyn for the day Landon Neale, the Earl of Hadfield, waltzes into the office and proposes marriage — to her.
Ready to fulfill his duty and marry, Landon decides the only woman who suits his needs is the brilliant and fiery Miss Bronwyn. But the woman is no blushing debutante. Rather than accept his proposal outright and marry properly, she insists they elope to Gretna Green.
Landon has one carriage ride to reveal his inner rogue and convince Bronwyn she is worthy of being his countess. With every scandalous mile that passes, he will work to win over his reluctant bride.
But will her plan to divert him from the altar succeed?
Revealing a Rogue is a fun, steamy regency romance. If you like unconventional heroines and rogues in disguise, then you'll adore Rachel Ann Smith's fast-paced series-opener.