His Forbidden Secret (Billionaire Bosses Book 5)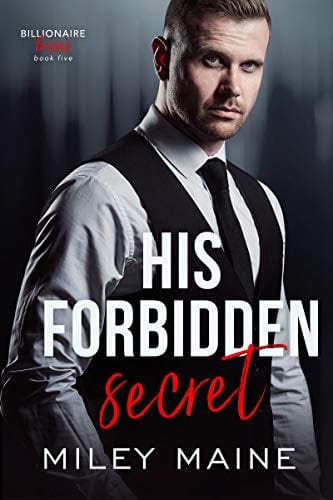 The guy was wrong. 
The timing was wrong. 
And the age difference… definitely wrong.  

Ian is my brother's best friend. 
His wealthy family literally put me through school. 
I'd spent my childhood caring for my terminally ill mother. 
And the only thing that made me smile at the time was Ian. 
But I knew I couldn't have him. 
The only way out of that mess was to forget him… 

But life plays these funny games with you. 

I grew up and ended up working for his company. 
My forbidden childhood crush turned into my off-limits office fling. 

I thought that would be the end of it.
All I had to do was forget about him. 
I'd done it before, and I could do it again. 
But then, I found out that I was pregnant.
 
I was pregnant with my brother's best friend's baby. 
The man who was also my boss. 

There was no way out of this. 
The only way to escape this nightmare is to just… run.
[redirect url='https://link.brazenbookshelf.com/Ceqly' sec='2′]