Dead Souls MC: The Complete Collection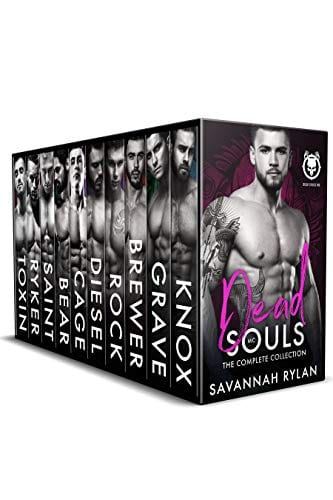 Motorcycle Romance best selling author, Savannah Rylan, brings you her hottest series to date! The Dead Souls Complete Collection features ten interconnected stories, with hot biker boys and the feisty women who try to tame them.
Kidnapping, murders, money laundering, you name it and these guys have had to handle it. But can they handle the heat when it comes to the women who steal their hearts?