Caveman Alien's Riddle (Caveman Aliens Book 13)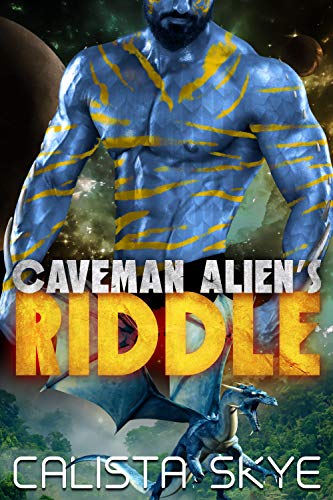 Jennifer has been abducted by a dragon.
In fairness, she shot him first, injuring him very badly.
Caronerax is enraged, but also puzzled. It should not be possible for that round little female to inflict any harm on him. But now this mighty dragon is in pain for the first time ever, getting weaker by the hour.
He desperately wants revenge. But if he is interpreting an ancient riddle correctly, his only hope of ever healing is Jennifer…
Steamy scifi romance with a HEA.