A Royal Ruse (Royal Rendezvous Book 3)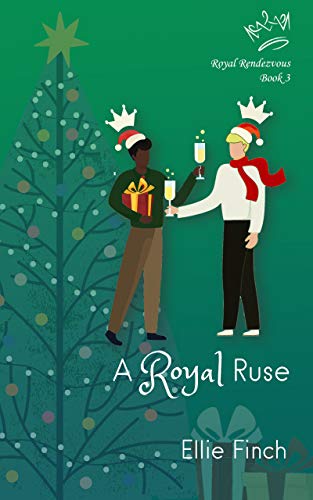 What's the only Christmas surprise better than a prince in disguise? Two of them.


Even though Christmas is fast-approaching, Prince Alaister is having trouble getting into the holiday spirit. A member of Parliament has been stealing and laundering public funds, and Alaister can't rest until he solves the crime. When he tracks the stolen money from his country, Alstadia, through the Caribbean, all the way to a sleepy little town in New England, he knows he needs to follow the lead. So he books himself a holiday trip to America.

The town of Yuletide, Maine is a veritable winter wonderland, full of Christmas-themed shops, light displays, and cookie baking contests. Since no one knows he is a prince, it is tempting to dive into the celebrations. But Alaister is not here to celebrate; he is here to investigate.

Which becomes difficult when he meets Ama, a handsome commoner visiting the town…or so he thinks.

But Ama is not a tourist on a Christmas vacation. He is Prince Jean-Michel Amadou Musa Des Rois, younger brother to the King of Port des Rois, a small island nation in the Caribbean. Like Alaister, Amadou has come to Yuletide following threads of corruption. An international company is laundering money through his country, and he wants to find out why.

Both men are clever in their investigations, but their efforts thwart each other in a comedy of errors as their identities get tangled and their intentions get steamy.

It will take a Christmas miracle to untangle this royal ruse!